William M. Hardin
USA: Arizona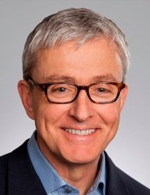 Osborn Maledon, P.A.
2929 North Central Avenue
Twenty-First Floor
Phoenix, AZ 85012-2793
Tel: (602) 640-9322
Fax: (602) 640-9050
Email: whardin@omlaw.com
Web: www.omlaw.com
Bill is co-leader of Osborn Maledon's business practice. His personal practice focuses on representing entrepreneurs and investors in mergers and acquisitions, venture capital and private equity financing and other significant business transactions. Bill also represents growth companies as outside general counsel in establishing strategic relationships, joint ventures, technology licensing and distribution deals, executive employment and compensation arrangements and other matters. Bill has also assisted public and private organizations in developing and implementing economic development and capital formation legislative initiatives and ballot campaigns.
Bill is recognized as a leader in his field by Chambers USA, America's Leading Lawyers for Business and by Best Lawyers and has ranked among the Top 50 Arizona Attorneys by Southwest Super Lawyers. Bill graduated, with honors, from The University of Chicago Law School in 1982.
Clients served represent a variety of industries and have included: Apollo Group; Archetypes Inc.; Arizona Board of Regents; Arizona State University; Beauty Innovations Group; Carefx Corporation; Columbia University; Heska Corporation; Honeywell; NetPro Computing; Philosophy, Inc.; Quality Care Solutions, Inc.; ST Microelectronics; and W.L. Gore & Associates.
In addition to his law practice, Bill remains active in community projects focusing on economic development, education, housing and human rights. During Governor Napolitano's administration, he served as Co-Chair of the Governor's Council on Innovation and Technology and a director of the Arizona Economic Resource Organization. He currently serves on the Human Services Campus board, which coordinates services for homeless persons in Phoenix. Bill was a founder of the Arizona Human Rights Fund, now Equality Arizona, serving as a director and pro bono legal counsel for many years.
Over the years, he has worked on a variety of legal and philanthropic projects for Southwest Center for HIV/AIDS and various organizations working to promote marriage equality and the civil rights of LGBT persons. Governor Napolitano awarded Bill the first Governor's Award for Excellence in Human Rights in 2005.
In 2015, Bill received the Walter E. Craig Distinguished Service Award from the Arizona Foundation for Legal Services & Education and in 2017, the AJC Judge Learned Hand Community Service award.
Osborn Maledon is a leading law firm in Phoenix, Arizona, which provides litigation, business and general counsel solutions for its clients.
We strive for excellence in everything we do, from the strategic advice we give to business and litigation clients, to written and oral presentations we make to judges, juries and arbitrators. We recruit nationally, and over the years have been able to attract a remarkably talented group of lawyers. A number of our former colleagues now serve on the federal and state court bench. Among the lawyers who have joined us after distinguished government careers are the former Solicitor General of the State of Arizona and the former Presiding Judge of the Maricopa County Superior Court.
At Osborn Maledon this commitment to excellent lawyering and public service drives us to hire and inspire exceptional attorneys and administrative professionals who reflect the diverse communities and clients we serve. We are determined to provide a professional home where people with diverse backgrounds and perspectives share their talents and successes. We best serve our clients and community through colleagues whose varied points of view bring an array of approaches to problems and who collaborate effectively to deliver timely solutions for our clients.
Our success in attracting outstanding lawyers also stems from a clearly defined culture which values excellence, collegiality, consensus-driven governance, initiative and a commitment to serving the profession and our community.
Osborn Maledon lawyers are among the most experienced anywhere in complex business and personal litigation. Our lawyers have prosecuted and defended a wide variety of major cases in federal and state courts throughout the country, including class actions, white collar criminal defense, multi-district litigation and appellate matters. We also have extensive experience in handling administrative proceedings, arbitrations and other forms of dispute resolution. To reduce the cost of litigation, the firm efficiently uses attorneys and paraprofessionals, typically staffing even the most complex matters with a small, focused team. The firm also employs the most modern technologies for litigation support, including document management and evidentiary presentation systems.
Osborn Maledon's business attorneys practice in many industries and fields of law, from corporate and real estate deals to software and life science ventures. Our clients range from publicly traded corporations, to entrepreneurial start-up ventures, to real estate developers and investors to Indian tribes. Our business attorneys share a common goal of helping our clients achieving their business objectives by providing the highest quality legal representation.
We also leverage strategic relationships with leading firms throughout the country in key specialties, such as international law and specialty patent prosecution. These relationships allow Osborn Maledon to offer clients the personal attention of knowledgeable, Arizona-based lawyers, with the resources to assemble targeted, multi-disciplinary teams where necessary to address novel situations.
We excel in the areas in which we practice and staff our clients' matters in a way that delivers the highest quality legal services in the most cost-effective manner.
"William Hardin is highlighted for his extensive experience in representing investors and entrepreneurs in a broad range of corporate matters, such as M&A and venture capital investments. Market sources point out that "clients love him."