Scott Senecal
Russia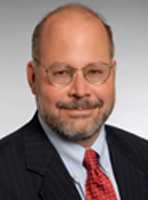 Cleary Gottlieb Steen & Hamilton LLP
Paveletskaya Square 2/3
Moscow, 115054
Russia
Tel: +7 495 660 8500
Fax: +7 501 258 5011
Email: ssenecal@cgsh.com
Web: www.cgsh.com/
Scott C. Senecal is a partner based in the Moscow office of Cleary Gottlieb.
Mr. Senecal's practice focuses on financial and corporate law. He has extensive experience in mergers and acquisitions, capital market transactions and syndicated loans. Mr. Senecal is consistently cited as one of the leading lawyers in Russia by such publications as Chambers Global and The European Legal 500. He is also a co-author of the Russia chapter of The Mergers & Acquisitions Review (Law Business Research, eighth edition, 2014).
Mr. Senecal regularly advises on mergers and acquisitions transactions and joint ventures, representing foreign investors (both private equity and corporate) and Russian entities, such as TPG (including investments in the food retail and banking sectors), Citigroup Venture Capital (including investments in the real estate and warehousing sectors), Finmeccanica/Alenia (including its joint venture with Sukhoi to manufacture and market the SuperJet-100), Fiat (including its joint venture with Severstal-Auto / Sollers), Bekaert (including its greenfield metal cord production plant in the Lipetsk special economic zone), Rosinter Restaurants (including its business alliance with YUM! / KFC and its joint venture with Costa Coffee) and Promsvyazcapital. Mr. Senecal has advised on many significant Russian securities offerings by Russian corporates and banks such as the initial public offerings of Rosinter Restaurants and Wimm-Bill-Dann and equity and debt offerings by Gazprom, Norilsk Nickel, Razgulay, Sberbank and VTB. In addition, he also frequently advises on syndicated loans and pre-export financings, having represented Russian borrowers such as Gazprom, Sberbank, Tatneft and Zenit Bank in over $10 billion of financings, including project financings such as the $2.6 billion financing of Gazprom's Blue Stream Project to build and operate a gas pipeline from Russia to Turkey under the Black Sea (cited by the International Financial Law Review as its international project finance deal of 2000) and Tatneft's $2 billion project financing for the construction of a new oil refinery in Tatarstan.
Mr. Senecal joined the firm in 1989, became counsel in 1999 and was elected partner in 2005. He has been resident in the New York, London, and Hong Kong offices and since 1996 has headed the Moscow office. In 1993, Mr. Senecal was stationed in Kuwait, where he advised on war reparation claims and on sovereign borrowings and asset management. Mr. Senecal received a J.D. degree, cum laude, from New York University School of Law in 1987, where he served under Professor Thomas M. Franck as a Junior Fellow at the Center of International Studies. He received an undergraduate degree, magna cum laude, from Columbia College in 1984. He also served as law clerk to the Honorable Jane R. Roth of the federal district court of Delaware.
Mr. Senecal is a member of the Bar in New York
Cleary Gottlieb has been advising clients on corporate governance matters long before the Sarbanes-Oxley Act put the practice area in the spotlight. Our lawyers have broad and deep experience guiding clients through evolving U.S. and overseas regulation and best practices in board operation, director responsibilities and shareholder relations, as well as the practical application of these standards in the context of specific business activity – whether securities offerings, M&A transactions, internal investigations or initiatives of shareholder activists, including proxy contests.
A leading international law firm with 16 offices located in major financial centers around the world, Cleary Gottlieb Steen & Hamilton LLP has helped shape the globalization of the legal profession for more than 65 years. Our worldwide practice has a proven track record for innovation and providing work of the highest quality to meet the needs of our domestic and international clients. In recognition of the firm's strong global practice, its effectiveness in dealing with the different business cultures of the countries in which it operates, and its success in multiple jurisdictions, Cleary Gottlieb received Chambers & Partners' inaugural International Law Firm of the Year award.
Organized and operated as a single, integrated global partnership (rather than a U.S. firm with a network of overseas offices), Cleary Gottlieb employs approximately 1,200 lawyers from more than 50 countries and diverse backgrounds who are admitted to practice in numerous jurisdictions around the world. Since the opening of our first European office in 1949, our legal staff has included European lawyers, most of whom have received a portion of their academic legal training in the United States and many of whom have worked as trainees in one of the firm's U.S. offices. The firm was among the first international law firms to hire and promote non-U.S. lawyers as equal partners around the world.
Our clients include multinational corporations, international financial institutions, sovereign governments and their agencies, as well as domestic corporations and financial institutions in the countries where our offices are located. Although each of our 16 offices has its own practice, our "one firm" approach to the practice of law offers clients in any office the ability to access the full resources of all of our offices and lawyers worldwide to the extent their matters so require.
"Clients say US-qualified Scott Senecal has learned "everything about Russia there is to know." He is also lauded for his effective deal management: "Even the other side was happy as it was the smoothest thing they had ever seen." He advises on M&A, finance and private equity matters. Recent assignments include representing Summa Group in establishing a joint venture with VTTI to build a tank terminal Europort West in Rotterdam, valued at USD1 billion. "