R. Scott Cohen
USA: Texas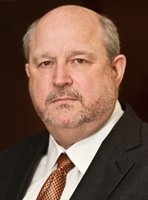 Jones Day
717 Texas
Suite 3300, Houston
Texas 77002- 2712
Tel: +1 214 969 5060
Fax: +1214 969 5100
Email: scohen@jonesday.com
Web: www.jonesday.com
Scott Cohen concentrates his practice primarily on domestic and cross-border mergers and acquisitions on behalf of corporate and private equity clients in a broad range of industries, including technology, energy and energy services, manufacturing, and consumer products. His experience also includes capital markets, restructurings, recapitalizations, and corporate governance matters.
Recent representative transactions include the sale of Samson Resources to a KKR-led investor group ($7.2 billion), Texas Instruments' acquisition of National Semiconductor ($6.5 billion), Taiwan Semiconductor's investment in ASML Holdings ($1 billion), the sale of Latrobe Specialty Steel to Carpenter Technology ($558 million), Viasystems Group's acquisition of DDi Corp. ($283 million), Tokyo Electron's acquisition of FSI International ($252.5 million), and Fluor Corporation's acquisition of a majority stake in NuScale Power, LLC.
Transactions prior to joining Jones Day include Texas Instruments' acquisitions of Burr Brown ($7.6 billion) and Unitrode ($1.2 billion), the sale of Pilgrim's Pride to JBS under a chapter 11 plan ($2.8 billion), the sale of Berg Electronics to Framatome ($1.85 billion), Pilgrim's Pride acquisition of Gold Kist ($1.1 billion), the recapitalization of Dr Pepper/Seven-Up Companies ($1.3 billion), the sale of Morningstar Group to Suiza Foods ($960 million), and the sale of Thermadyne Industries to DLJ Merchant Banking Partners ($790 million).
Jones Day's Columbus Office features the best of both worlds – a sophisticated, worldwide legal practice and one of the most vibrant and affordable cities in the United States. Working within Jones Day's renowned "one firm" concept, the Columbus Office is fully integrated into a worldwide network of over 2,500 lawyers in offices across North and South America, Europe, Asia, Australia and the Middle East and, as such, is uniquely positioned to provide its clients with local access and global reach. As the largest city in Ohio, Columbus offers all the benefits of a large U.S. city, but without the grind and gridlock.
Columbus is young, smart and energetic, and is continually recognized for its quality of life, historic and affordable neighborhoods, entrepreneurial drive, booming arts district, and recreational opportunities. Columbus offers every sort of urban and suburban neighborhood, quality schools, incredible health systems and short commutes. Our lawyers live all over the city – historic brownstones in German Village, downtown condominiums, suburban neighborhoods and country clubs, and even small horse farms, all within 45 minutes of the office.
Located in our own office building in the city's newly-developed Arena District, the Columbus Office is sandwiched between Nationwide Arena (home of the Columbus Blue Jackets NHL franchise) and Huntington Park (home of the Columbus Clippers AAA baseball franchise), and we are just steps away from the progressive Short North Arts District. The office is also a short drive from The Ohio State University, providing a collegiate atmosphere unlike anywhere else in the world. With our location, our lawyers are often spotted around town entertaining clients – or themselves – at trendy restaurants; OSU football games, basketball games and tailgates; NHL hockey games; Clippers' baseball games; and concerts.
The Columbus Office is home to more than 70 attorneys who provide a complete range of legal services to leading companies locally and throughout the world. Our litigators have a long history of success in complex products liability, labor and employment, securities, and appellate matters, in addition to general business-related disputes. Our corporate lawyers successfully represent a broad range of clients – from small start-up businesses to Fortune 500 public companies – on mergers and acquisitions, securities laws, structured finance, real estate, and bankruptcy. Our lawyers also have extensive experience in private equity, tax law, corporate governance issues, and corporate criminal investigations. Local Firm clients primarily represented by the Columbus Office include, Limited Brands, Nationwide Mutual Insurance Company, Cardinal Health, The Scotts Company, and Battelle.
Our lawyers also give back to our community, and the Columbus Office has been repeatedly recognized for its pro bono service throughout Ohio and even outside the United States. Nearly all of our lawyers participated in at least one pro bono matter last year, and many made multiple contributions. For example, the Columbus Office represented the residents of a largely African-American neighborhood who were denied access to municipal water for nearly half a century. After a lengthy trial, the Jones Day team secured a $10.8 million verdict for these pro bono clients. Additionally, the Columbus Office successfully represented an Iraqi woman and her son in their application for asylum in the United States. Our lawyers make a difference in Central Ohio, dedicating their time to a host of non-profit and civic organizations benefiting education, minority and children's initiatives, the arts, and the underprivileged residents of our community. We hold key leadership positions in local community organizations such as the Wexner Center for the Arts, Franklin Park Conservatory, Columbus Symphony Orchestra, Crittenton Community School, Balletmet Columbus, and the Columbus Council on World Affairs.
"Scott Cohen frequently handles M&A transactions in the technology industry and is "just extraordinary." Sources continue: "Scott always strives to find business-sensible solutions. He knows our business, assembles strong transaction teams and knows where to stand firm and where to show flexibility."