Alfredo Ramirez, Jr.
Panama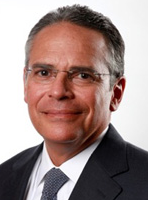 Alfaro, Ferrer & Ramirez (AFRA)
Ave. Samuel Lewis y CL. 54
Apartado 0816-06904
Panama City, Panama
Tel: +507 263 9355
Fax: +507 263 7214
Email: aramirez@afra.com
Web: www.afra.com
Born in Panama City, Republic of Panama, on January 26, 1955, he completed his studies in Panama and the United States, working in BAKER & MCKENZIE in Chicago during 1978 and 1979, and served for several years as Professor of Corporate and Commercial Law at the University of Panama. Alfredo became a partner of AFRA in the 80s.
Alfredo has been active in public life of the country, he has been a member of the Editorial Committee of the Amendments to the Constitution relating to the Panama Canal (Presidential Appointment, 1994), was advisor to the Commission in charge of drafting the Law banking, Alternate Member of the Council on Foreign Relations (Presidential Appointment, 1999-2004) and member of the Board, Panama Canal Authority (Presidential Appointment, 2000-2012).
The corporate law covers all matters relating to company formation and preparation of corporate structures.
AFRA's lawyers have extensive corporate legal experience with an emphasis in commercial law, allowing them to advise domestic and foreign companies at all stages of business. AFRA's Corporate Services include the formation and organization of companies, preparation of shareholder agreements, preparation of mergers, acquisitions and consolidations, and issues related to the day to day of operations and negotiation, and the selection and creation of complex corporate structures appropriate to maximize the legal benefits available under the Panamanian Corporations Law.

Alfaro, Ferrer & Ramirez (AFRA) is one of the oldest law firms in Panama. AFRA specializes in establishing foreign companies in Panama by representing these international corporations and guiding them throughout the legal process. Our diverse client base includes multinational corporations with global reputations. Although AFRA chiefly focuses on corporate clients, we represent individuals as well. Our offices in Panama and the British Virgin Islands manage the firm's offshore work.
Since its foundation, AFRA's partners have held key positions in public institutions and have maintained a keen interest in government affairs. Therefore, we are deeply invested in drafting important legislation for Panama. Our connection with the legislation gives us profound insight into our areas of expertise, and clients trust us to provide comprehensive legal advice. AFRA has institutional knowledge with regard to the process of developing laws, which allows us to positively impact the legislation-making process. Our experience enables us to work effectively with government agencies, to provide efficient, reliable representation for legal and regulatory matters.
In recent years, Panama has seen impressive economic growth as an influx of new businesses sought to establish a presence in the area. AFRA's attorneys created a niche representing foreign companies and helping them to establish their businesses in Panama. Although corporate work is the primary focus of the firm, our attorneys practice in a broad range of other areas including intellectual property, labor, energy, administrative and antitrust matters.
AFRA's legal team has significant experience in negotiating complex deals. Our attorneys strive for excellence and have attained national recognition in their areas of expertise.
For decades, prestigious international companies have trusted AFRA to help them establish their operations in Panama. AFRA's commitment to education, ethics and integrity has cemented its reputation as one of Panama's leading law firms.
"Sources describe the experienced Alfredo Ramírez Jr as "an excellent lawyer and a heavyweight in the corporate area."