Barry P. Levenfeld
Israel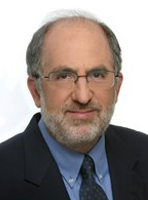 Yigal Arnon & Co
22 Rivlin Street
Jerusalem District, 91000
Israel
Tel: +972 2623 9239
Fax: +972 2623 9236
Email: barry@arnon.co.il
Web: www.arnon.co.il
Barry Levenfeld has a wide-ranging technology and life-science practice focusing on mergers and acquisitions (representing both global technology companies and Israeli target companies); fund formation and portfolio investment for Israeli and overseas private equity and venture capital funds; representation of technology and life science start-up companies from first seed financing through acquisition or initial public offering and beyond; intellectual property transactional work including distribution, OEM, licensing strategic collaboration, joint venture and marketing agreements; life science companies and academic institutions; internet and multimedia issues; and representation in Israel of major international technology companies.
Barry joined the firm in 1988 and became a partner in 1992.

Yigal Arnon & Co.'s corporate finance practice is one of the largest in Israel, and plays a prominent role in the Israeli corporate environment.
Our clients include a large number of multinational companies establishing Israeli operations, as well as Israeli companies in all stages of development. Our experienced lawyers guide companies from corporate formation, negotiation of angel investments, private placements, venture capital and debt financing transactions to strategic alliances, joint ventures and other corporate partnering arrangements, public offerings and mergers and acquisitions.
We have represented clients in thousands of private placement transactions and have represented issuers and underwriters in numerous listings and public offerings on the Tel Aviv Stock Exchange and in over 100 public offerings in the United States and Europe. Our ability to provide comprehensive and integrated solutions, drawing upon the expertise of our specialty teams in tax, executive compensation, employee benefits, antitrust and other related areas, allows us to handle highly complex transactions and to complete transactions in an efficient, timely and highly successful manner.
Many satisfied clients – from emerging growth companies to major international companies, including Fortune 500 companies – have benefited from the counsel, technical expertise and multidisciplinary experience of our corporate lawyers.

Established over fifty five years ago, Yigal Arnon & Co. is one of the largest and most dynamic law firms in Israel, with a proven track record of innovation and quality in meeting its clients' needs. Yigal Arnon & Co. today numbers over 140 lawyers, of whom 53 are partners. With its focused practice groups, Yigal Arnon & Co. has combined the expertise of a specialty boutique practice with the advantages of a well resourced multidisciplinary law firm.
Yigal Arnon & Co. provides a full range of legal services to a wide ranging client base, including major international ("Fortune 500") and other global companies, local and foreign banks, financial institutions, venture capital and private equity funds, emerging growth companies, investor groups, government entities, and individuals. The firm represents clients in a wide variety of industries, including information technology, energy (including solar power and cleantech), banking, software, electronics, semiconductors, pharmaceuticals, biotechnology, internet, medical devices, real estate, telecommunications, insurance, automotive, and consumer products.
The firm's diverse client base reflects our capacity to tailor work to specific client needs. Throughout our history, a full spectrum of clients has turned to Yigal Arnon & Co. when seeking professionalism, service and integrity in helping them to resolve complex and challenging legal problems. Clients select us and stay with us for our comprehensive legal skills. We recruit first rate lawyers, many of whom have the highest academic credentials and join us after gaining invaluable experience with prominent firms overseas. We have a highly integrated work approach, and complement the expertise of our specialists with the pooled talents of the entire firm. Our reputation for achieving results has attracted and retained high-profile clients, demanding cases and exceptional lawyers.
"The "excellent" Barry Levenfeld has expertise in M&A, venture capital and joint ventures and receives high praise for the quality of his representation. Impressed sources describe him as a "very experienced and bright guy."