Adi Seffer
Germany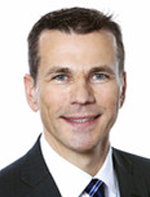 PrimePartners
Bleichstrasse 52
60313 Frankfurt am Main
Germany
Tel: +49 69 87 00 208 -0
Fax: +49 69 87 00 208 -99
Email: a.seffer@primepartners.de
Web: www.primepartners.de
Adi Seffer is a certified lawyer for international business law with wide experience in corporate & IT transactions and financings.
He started his career as a lawyer in 1990 and becoming a partner in 1993 in a big national firm. From 2001 until 2005 he was the Head of Business & Finance and Technology at Morgan Lewis & Bockius LLP. In 2005 he joined the newly established law firm Heymann Partners, which shortly became one of the leading German law boutiques for M&A, PE and IT transactions. In January 2011 Adi Seffer joined Heuking Kühn Lüer Wojtek with his team, where he continuesd to advise mid-cap companies, PE-funds and entrepeneurs in relation to their transactional businesses, complex situations, turn-arounds and international expansion. In May 2015 Adi joined PrimePartners where he continues to provide expert legal advice in fields including buy-outs, M&A and public and private financial restructurings in German and foreign environments.
Adi Seffer is ranked nationally and internationally, in particular for technology (Juve), IT (Best Lawyers), Outsourcing (Euromoney) and in the field of Corporate/Mid-Cap Markets (Chambers Europe), and is known as one of "the leading transaction managers" (Best of Best Europe).
We advise public and private companies with respect to the preparation and steering of shareholders' and general meetings as well as Group restructurings, e.g. in case of amalgations, corporate split-ups, reorganisation and outsourcing or changes to the corporate structure (e.g. change into a European company, SE) and on all legal aspects affecting the management, executive and supervisory board and the board of directors (Corporate Governance).
An additional consultancy focus is on public takeover transactions, which are followed by restructuring measures (Taking Private) here to mention especially the conclusion of Control/domination and Profit-and-Loss transfer agreements and the implementation of squeeze-outs.
Moreover, our lawyers represent companies, shareholders, members of the executive board, management and supervisory board and from the board of directors with respect to all forms of corporate legal disputes, e.g. filed actions of annulment and rescission against resolutions adopted by shareholders' and general meetings, release procedures and shareholder actions as well as damage claims against board members.
Last but not least, we draft reports on all complex corporate legal issues and we advise companies comprehensively on questions of Compliance.

Top quality and international expertise along with individual consultancy and a lean structure:
For us at PrimePartners Business Law Firm, the client is at the core of our activities.
We provide efficient and convincing solutions for complex challenges particularly in extraordinary situations (Purchase and Sale (M&A), Financing and IPOs, Split-Ups, Restructurings and Outsourcing).
As personal advisor (partner) we guide affected companies from most different sectors, managers as well as service providers like banks and financial institutions, project operators or financial investors in a pragmatic and highly professional manner.

"Adi Seffer recently joined Prime Partners and remains active in cross-border international M&A matters for banks and strategic investors"