Corporate Law Experts showcases the leading Corporate lawyers from around the world:
Our independent guide to corporate, M&A and business law practitioners covers more than 50 jurisdictions in 6 continents. Attorneys are selected to feature in the guide based on the results of in-depth research, client feedback and peer nominations. Each year we identify and recommend just one leading practitioner per jurisdiction; resulting in a concise and up-to-date international 'hall of fame' of practicing corporate lawyers.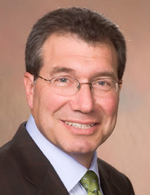 Expertise: Corporate Law and M&A
Les Apple has been a partner at Whiteman Osterman & Hanna since joining the Firm in 1995 and is co-chair of the Firm's Corporate and Business Practice Group. Mr. Apple primarily concentrates his practice in the areas of mergers and acquisitions, investment adviso [...]
Latest News & Publications
The United Arab Emirates (UAE or Emirates) has come a very long way from its beginnings as a regional trading hub with an economy dominated by pearl harvesting, fishing and local agricultural products. It is now the second largest of the Arab economies after Saudi Arabia with a gross domestic product of approximately US$402 billion (AED1.47 trillion) in 2015 an increase of 4.6% over the preceeding year. It was reported in early 2016 that the contribution of the non-oil sector to the UAE's gross domestic product has increased to 70% through the country's deliberate economic diversification strategy.
In the 2016 Index of Economic Freedom, published by the Heritage Foundation in partnership with the Wall Street Journal, […]